Educating yourself about coronary artery disease is the first step in taking charge of your disease.
Coronary artery disease is not the same in all patients and different treatments are right for different people. Understand which is best for you and your disease.
Talk to your comprehensive heart team about the treatment that is right for you.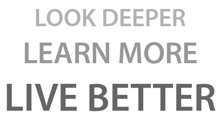 Being diagnosed with coronary artery disease can be a scary moment and making the best treatment decision
for you or a loved one can feel overwhelming. Understanding the disease and the different treatment options will help you make the best decision for your heart.

If you are a woman and a team of heart specialists has recommended bypass surgery to treat your coronary artery disease, then now is the time for you to learn why women should keep the beat. All women undergoing bypass surgery are candidates for beating heart surgery, regardless of otherwise good health. You only have one heart – treat it right.